Dear Friday,
Why, hello. It's so nice of you to join us. I'm not trying to make you feel guilty, but... we've been waiting for you. I appreciate that you're always on schedule, but I wouldn't mind it if you showed up early to the party every once in awhile. I'm an awfully good planner, so I'd be happy to discuss how we can make this happen. Thoughts?
With the kindest of pushiness,
That would be me using an old name tag of my dad's from eons ago (1980?) as a 'stache.
It's one of my finer, sexier looks, no?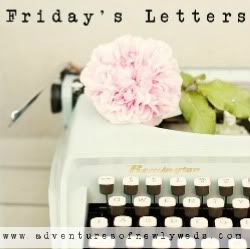 New link-up with Ashley at Adventures of Newlyweds,
brought to you by Emmy June, my Blog BFF!
_________________________
And just as I do every Friday, I'm linking up with Lauren,
the beauty behind
From My Grey Desk
for:
ONE
I wrote my first guest post over at
5ohWifey
yesterday! I shared
Part 2 of my DIY Wedding series
. Did you see it? How did I do? Have any feedback before I write my next guest post?
TWO
Can you say tax refund? Why, yes, I can.
TAX REFUND!
Which needs to hurry its sweet behind to us.
THREE
Some women collect shoes. Others obsess over purses. I love lip balm and gloss. Here is the newest addition:
eos Lip Balm in Sweet Mint
Certified organic and cruelty-free? Now we're talkin'!
FOUR
I won a giveaway at
Miss Kait Online
last week! I finally decided what I wanted from the
shop
of
isavirtue
, and my package was sent today. I can't wait to get it, and of course, I'll be sharing the goods with you as soon as I do!
FIVE
This picture of Boone made me think of
Homer's Odyssey
and how much I loved that book!
If you love cats, you'll love this true story of "the blind wondercat"!
If you don't like cats, clearly, you haven't met mine.